G.E.Q. Jazz Entertainment, llc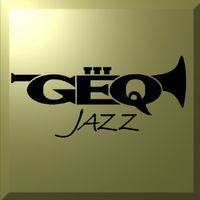 MUSIC FOR YOUR FILM OR TELEVISION PRODUCTION 
G.E.Q. Entertainment, LLC offers custom music for your film or television production. If your project calls for a dramatic, tension-filled orchestral cue or an uplifting, optimistic sixty-second segment of music for commercial use, or even an attention-grabbing trailer for film, we can develop what your production needs. An African influenced World piece for documentary or a swinging or grooving cue of jazz, R&B, or rock for theme or feature, we'll develop music that fully complements your work.
FINISHING TOUCHES FOR YOUR PROJECT                                                                                                            "That Guy's" Sound Production Studio                                  
GEQ Entertainment, LLC offers to polish for your Jazz, R&B, or Hip Hop project with LIVE HORNS. The most difficult sound to digitally reproduce is the sound of real brass. Let our talented musicians shine up your track with the sound of hard-hitting brasses, soft harmonic backgrounds, or rhythmic accents. Send us the WAV or MP3 file and we'll make it happen. Need to lay a vocal over your track, give us a call and let's make it happen.
AUDIOBOOK PRODUCTION 
GEQ Entertainment, LLC offers a full-service facility for recording your publication. We provide talented narrators and a full-service recording crew to transform your publication into an audio version of your creation. We professionally record, edit, mix and master the recording of your book to specification, with review points along the way for your approval.  Give us a call and let's discuss making your work shine in audio form too.
LIVE MUSICAL ENTERTAINMENT  
GEQ Entertainment, LLC is a reliable source for LIVE corporate entertainment. We provide the finest musicians for music entertainment at all events. From the subtle sounds of jazz classics in the background at your corporate dinner to the dance hot dance band at your wedding reception, we provide the talent that your guests will love. A brass ensemble or an elegant string ensemble, or talented ladies and gentlemen know what's to be expected of them. Give us a call and let's discuss your ideas for the best in LIVE entertainment. 

Our Clients Include:  
AARP of Michigan – Cystic Fibrosis of Michigan – Henry Ford Health Systems  
Detroit Medical Center – Wayne State University – Omega Psi Phi Fraternity Inc.